Contact Hill Billy Rocks, Inc.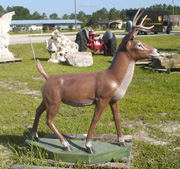 Hill Billy Rocks, Inc. is a natural stone supply located in Gainesville, Florida. Contact our friendly office for more information on natural stone, topsoil, potting soil, mulch, garden statues, and more landscape supplies.
Phone:
352-472-3699
352-283-4777
Physical Location:
Greenhouse Nursery
15207 W. Newberry Rd.
Gainesville, FL 32669

-
Yahoo! Local Listing
Serving Gainesville, Hawthorne, Keystone, Stark, High Springs, Newberry, & Middleburg, FL.
Hours of Operation
Natural Stone Supplies & More!
Natural Decorative Stone
Flagstone
Mulch
Topsoil & Potting Soil
Serving
Gainesville
Hawthorne
Keystone
Starke
High Springs
Newberry
Middleburg
Waldo
Surrounding areas within an approximate 50 mile radius from Gainesville